Keep Up On Your VW Maintenance with Stevens Creek VW!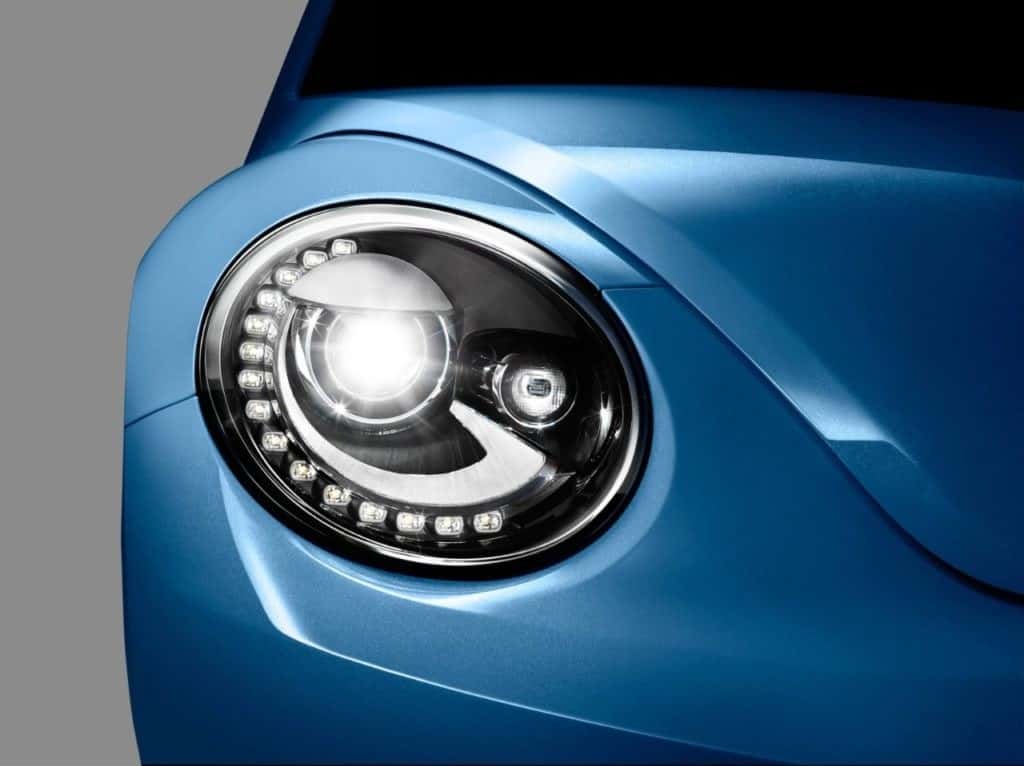 Does Volkswagen Offer a Prepaid Maintenance Plan?
When you purchase a new Volkswagen, making sure it stays in prime condition is important. Making sure to have regularly scheduled maintenance and upkeep done is essential to maintaining that by extended the life of your VW and allowing for optimal performance. With Stevens Creek Volkswagen, you can take the stress out of those scheduled service visits with a Volkswagen Car Prepaid Scheduled Maintenance Plan. With these plan options, you can save on scheduled maintenance and ensure your new Volkswagen is taken care of for up to 50,000 miles.
What is the Volkswagen Care Program?
The Volkswagen Care Program provides fixed part and labors costs plans for manufacturer-recommended scheduled maintenance. What that means is drivers can purchase a prepaid maintenance plan and save on future services by locking in today's market prices, avoiding the costs of future inflation.
What are the available Volkswagen prepaid maintenance plans and what is the cost?
Volkswagen offers two prepaid maintenance plans, Volkswagen Care and Volkswagen Car Plus. Below you can see the pricing for each plan which can be included in your payments at the time of vehicle sale.
2017 Models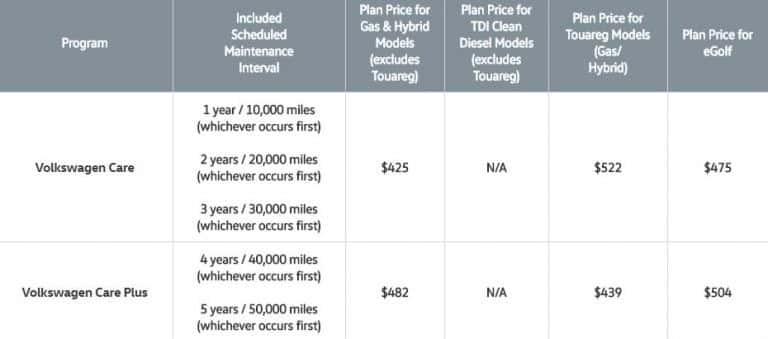 2016 Models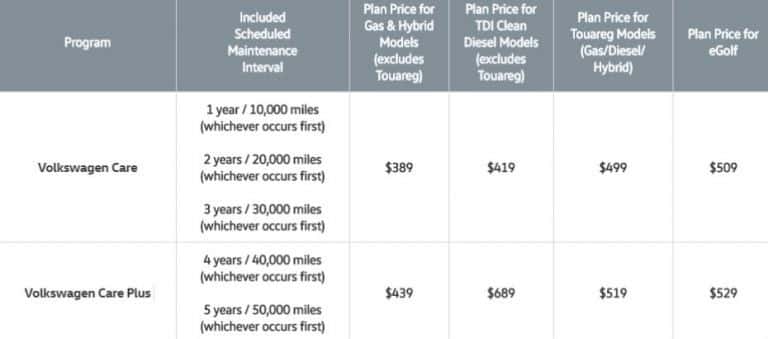 2014-2015 Models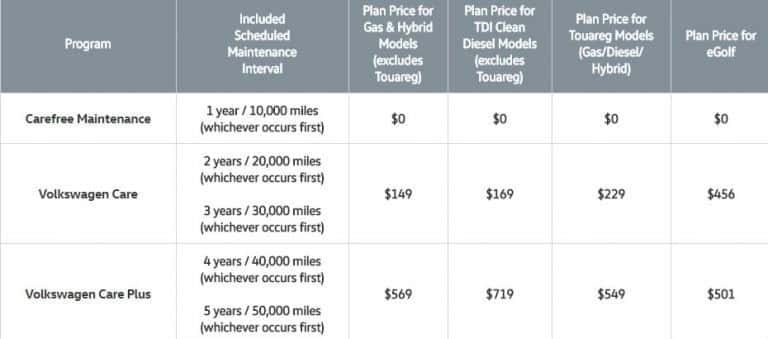 What models are eligible for a Volkswagen prepaid maintenance plan?
Volkswagen Care Plan
Volkswagen models 2015 or newer are eligible for the Volkswagen Care Program.
2015 Models with the Volkswagen Care plan are covered for the 20,000 and 30,000-mile manufacturer scheduled service.
2016 models or newer with the Volkswagen Care plan are covered for 10,000-mile, 20,000-mile and 30,000-mile scheduled maintenance services.
Volkswagen Care Plus Plan
The Volkswagen Care Plus plan is available on models 2014 or newer.
What are the benefits of having a prepaid maintenance plan?
Protects you from market inflation of parts and labor costs
Ensures proper service from Volkswagen technicians and use of genuine Volkswagen parts.
Helps to maintain the future resale value of vehicle through proper maintenance.
For more information about the Volkswagen Care Program, contact our service department at Stevens Creek Volkswagen. For savings on Volkswagen maintenance services, visit our service coupons page.